Death watch beetle Xestobium rufovillosum
Adult beetle from above

Size: 5-7mm

Shape: long oval

Colour: brown with sparse yellow scales

Antennae: medium, last three segments triangular

Distinguishing features: thorax has distinctive shape, like Napoleon's hat. Much larger than Furniture beetle with wing cases sparsely covered with yellow scales.

Larvae eat: hardwood, particularly oak, which has been damaged by damp ingress as they need fungus in their diet.

Damage is: extensive tunnels, large (2-3mm) exit holes with copious round frass.

Adults eat: very little

Other info: adults often found on floors under damaged roof timbers. The life cycle is very long, up to ten years, so infestation may not be discovered for many years after the damp problem has been resolved. Frass may fall out of beams for years after an infestation has died out. Damage to roof beams may be severe if the infestation is not discovered.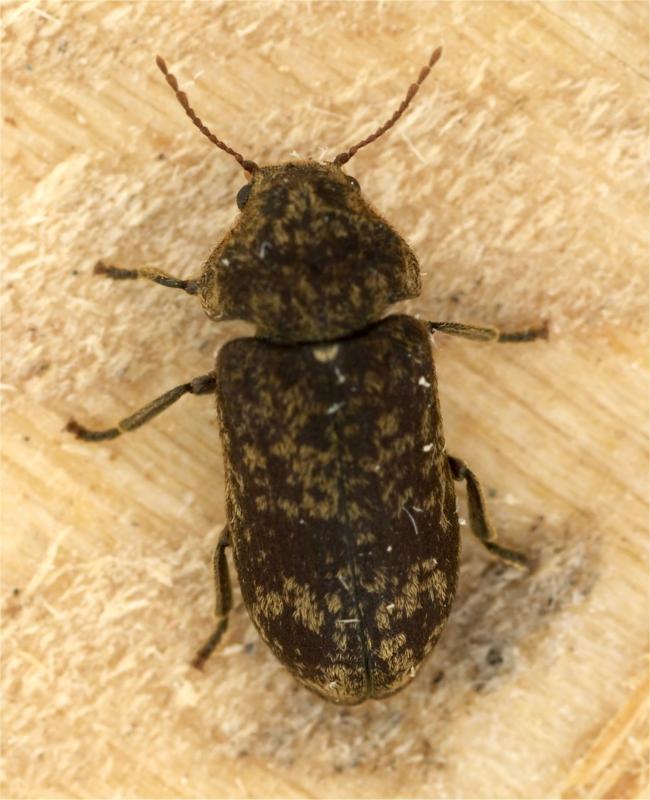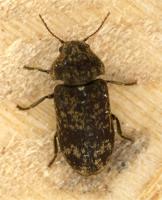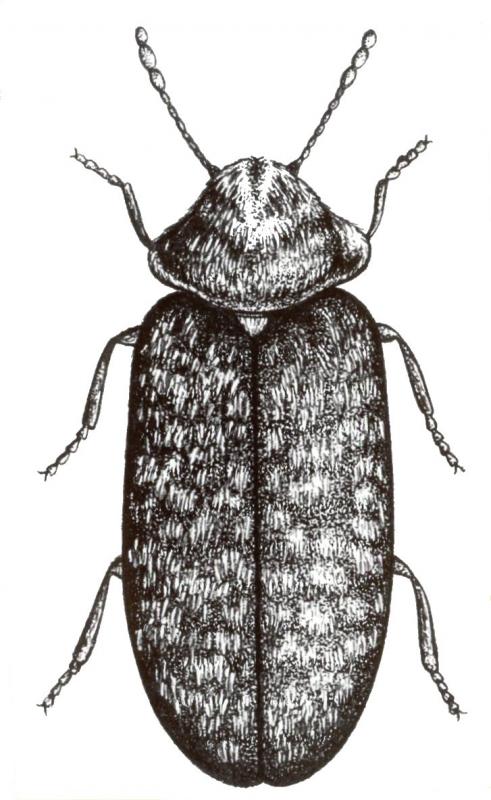 Death watch beetle Xestobium rufovillosum