Biscuit beetle Stegobium paniceum
Adult beetle, also known as the drugstore beetle or bread beetle

Size:2-4mm

Shape: Oval

Colour: reddish brown

Antennae: medium length, last three segments triangular

Distinguishing features: head not visible from above, wing cases have grooves and are covered in short hairs

Larvae are pests of: materials with a high starch content, such as biscuits, dried plant material, papier mache, books and pet food. They do not eat wood (unlike Furniture beetle).

Damage is: small round exit holes and copious frass.

Adults eat: very little but will bite their way out of food through many materials including aluminium foil, cardboard and leather.

Other info: adults fly when it is warm and are attracted to lights. Not find outside in the UK.

May be confused with Furniture beetle.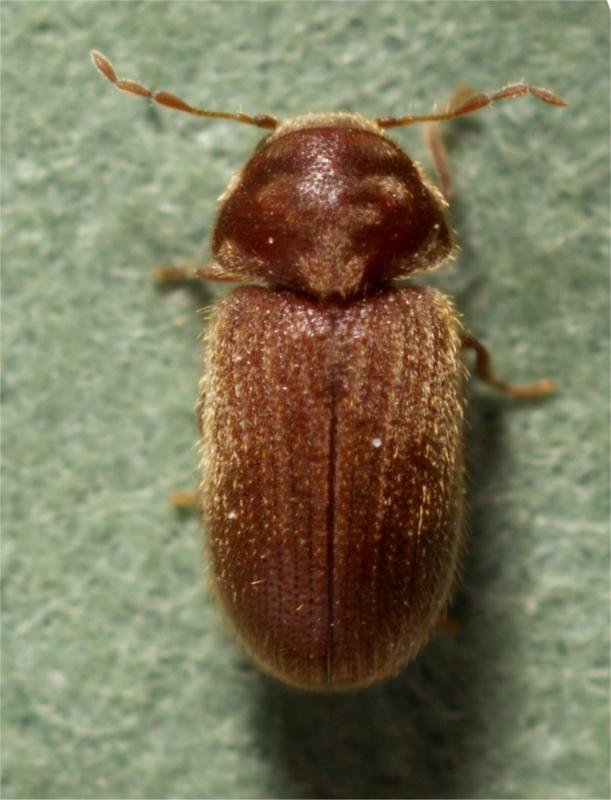 Biscuit beetle Stegobium paniceum